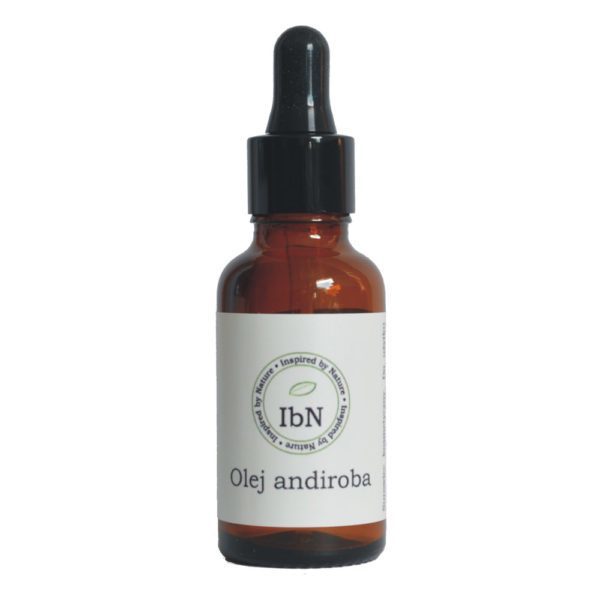 Price: 14,90 PLN
Andiroba Oil
Price: 14,90 PLN
INCI: Carapa Guaianensis Seed Oil
Method of manufacturing: cold pressed
Volume: 30 ml
Properties: Andiroba Oil is manufacturing from the seeds of nuts Carapa guaianensis growing in South America (mainly in the Amazon). This oil is full of the essential fatty acids, mostly gamma-linolenic and myristic acid. Gamma-linolenic acid is part of the ceramides, its lack increases the body's tendency to allergies and skin irritation. Myristic acid is one of many chemical building blocks of an enzyme that pulls together the proteins that form the skin's protective outer layer. The Andiroba Oil is also full of anti-aging and anti-inflammatory substances. And it's contains andirobin – substances with proven soothing properties. That's why the oil protects the skin and hair even in the most difficult weather conditions. The oil is recommended for natural car of dry and damaged hair. They regain moisture, elasticity and shine.
Andiroba Oil has a characteristic color and smell, has a low pour point, hence it can be thick or even solid.
How to order?
You can buy this product through the auction at Allegro, by writing us an e-mail (biuro@ibn-kosmetykinaturalne.pl) or via the contact form.
---